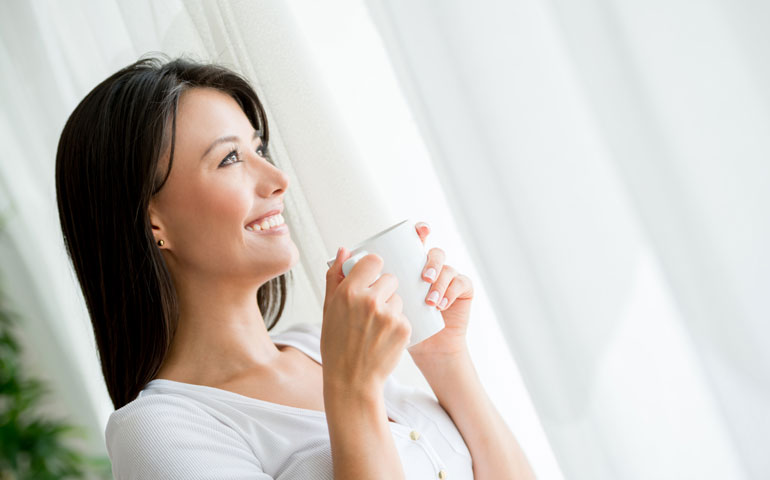 It was 6 am, an earlier start than usual, but the day was jam-packed, and I was determined to get everything done. It was the usual breakfast rush, and everyone had left the house on time. I hadn't left the kitchen as clean as I'd like to, but I could always tidy up once I returned home.
As usual, the workday flew by, I'd lost focus on a couple of occasions thinking about the kitchen and the mountain of ironing that awaited me. Once I'd arrive home, I was welcomed by that messy kitchen and the opportunity to spend some family time had quickly faded away. It was football practice night, so no time to even think about tackling the ironing.
8:30 pm and we're all home, at last, maybe now we could all relax. Sadly not, we still had the kitchen to contend with, and my husband needed a shirt ironing for the morning. This is why us mummies drink! As a poured a large glass of red, I thought to myself, "relax, there are only so many hours in the day."
But is that really true? Well yes of course, technically there are only 24 hours in a day, or 23 hours, 56 minutes and 4 seconds to be exact. Of course, this isn't a lecture on how the universe works, the saying is to remind us we can only do our best we can with the time we have.
I think we can all admit to undervaluing our time, some more than others and once it's gone, we really do miss it. We're so busy we don't even realise how the stuff flies by. Days, months and years pass by so fast that life can sometimes feel like a two-hour movie. Like the break-up scene in Notting Hill, a short walk through the market and a whole year flashes before our eyes.
Daily routine tasks and chores should not hold our attention for as long as they do. Making memories, spending time with family and friends, doing the things we love, that should be our priority.
I believe we already know the answer to this problem, we delegate. Giving up the responsibility of our chores to others will free our time to pursue the things that we love. You might be thinking this sounds expensive, but it really doesn't have to be. Cleaning, laundry and ironing services, they all range between £10 and £15 per hour, and I'm not suggesting you delegate all of your chores, although that would be nice.
Time is more valuable than money. You can get more money but you can not get more time.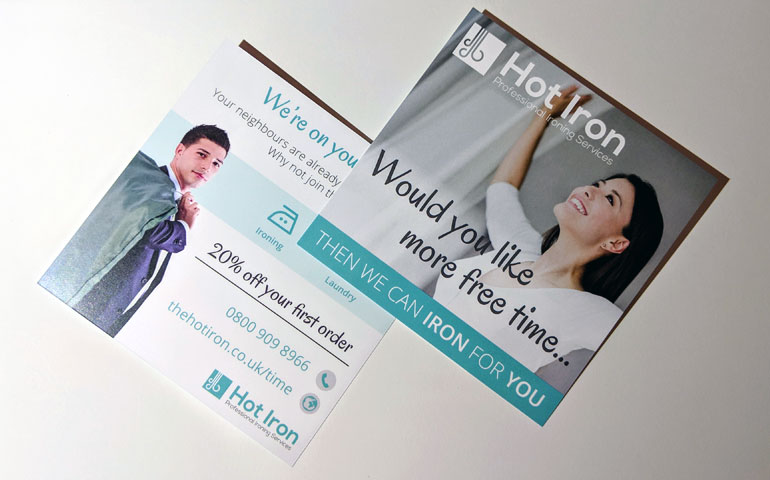 If, like me, you spend around an hour a week ironing shirts or you just hate ironing shirts? Why not find a personal ironing service. For a reasonable price, they will pick your ironing up and return perfectly ironed shirts, no more stress. But it's what you do with the extra time that's really important, this is where the real value is to be found. Let's say, as an example, using a local ironing company was the difference between spending an hour at the park with your children or not. How about if you worked overtime. What about a little treat, there is nothing wrong with buying an extra hour for you to do as you please.
Buying professional ironing services is just one example, what about laundry. Perhaps you hate washing towels and bedding, I know I do, they take so long to dry. No problem, find your local laundry service and give it to them. How about the holiday wash, you've just returned from 2 weeks of bliss in the sun, normality is about to begin, but in the meantime, you have 2 huge suitcases of dirty clothes to contend with. The answer, don't. Give it to a personal laundry service and add the cost onto the price of your holiday.
Finally, let's not forget cleaning. 2 hours a week can be a small price to pay for the pleasure of coming home to a spotless house. But again, you can apply the same one-off rules that were used to laundry and ironing. If you're having a party and know the next day the house is going to be a huge mess, don't give up the rest of your weekend cleaning the house while contending with a hangover. Nip out for the day and ask your cleaner to handle it, the hourly rate will be no more, but the value to you will be far higher.
The moral of the story is not everything needs to be done by you, and in some scenarios, it really shouldn't be done by you. If you think you're focusing too much on household chores and struggling to spend time doing the things that you love, then the best solution is to make time by hiring professional help. Ironing services, laundry services and cleaning services, they're all on your doorstep, and you can choose how much time you want to buy back.